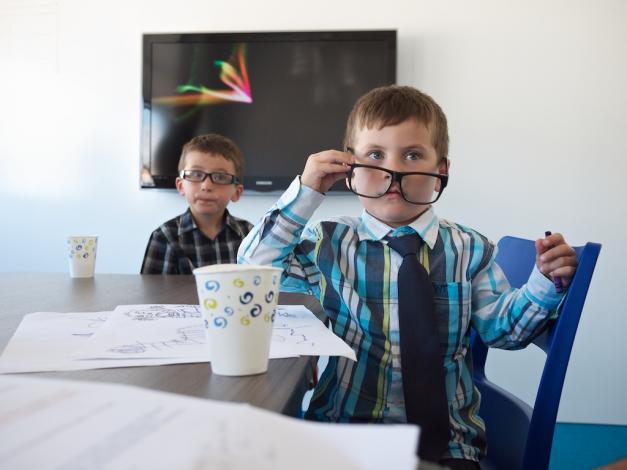 At Content Creatures, we spend a substantial amount of time writing. From new business emails, to proposals and treatments, through to scripts for all manner of video content. Having spent 7 years working in Children's TV, I expected copywriting for corporate videos to be an alien prospect. However, I've discovered that scripting for pre-schoolers and professional marketers is remarkably similar.
Like many sectors, the Kid's TV market is incredibly competitive; the audience is fragmented, frequently multi-screening and rarely fully focussed on one thing. Internal comms films usually face the same issue; the content is often watched by people at various levels within an organisation, with widely different levels of insight in to the subject. When screened via an intranet, the viewer will often be juggling emails and scribbling notes about their next presentation at the same time. As with Kids TV, starting with a bang or joke gets people's attention and asking them questions throughout, keeps them engaged.
Many of our corporate clients need to share their video with international teams for whom English is not the first language. Whilst localisation is an option, most prefer their global teams to see one version. When writing a script for an audience of six-year olds, we would consider a child with least developed language skills in that group, and create a visual story that would engage everyone. A similar approach is needed when copywriting for corporate videos. If we're trying to reach a global audience of data scientists, there is a strong chance that idioms, complex metaphors and colloquialisms will not be universally understood; whilst technical terms such as 'metrics' and 'analytics' would be easily received. Developing a strong concept with a powerful visual narrative is tried and tested way of keeping everyone interested.
Creating content for corporate clients requires insight. As a writer of Children's TV, you can not hope to truly understand your audience. Their experience of the world is simply too different. Research is key to understanding what motivates the viewer. In the past year, I have written detailed copy for Pharma, Finance, Retail and FMSG companies. A huge amount of time has been spent ploughing through presentations and data sheets, to build a picture of the audience so that every film accurately delivers its message in a manner that matches expectation.
The lessons learnt working in Children's TV have been surprisingly transferable, and I frequently refer back to them when copywriting for corporate videos.